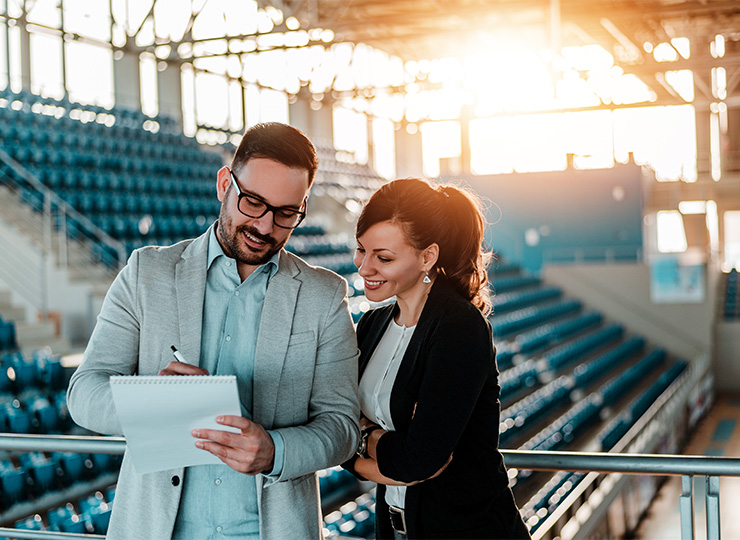 Sport travel management benefits: cost savings
When deciding to partner with a sport travel management company there are several factors to consider; from the extent of service and technology components to travel content available. If you've never used a travel management company before, it can sometimes be difficult to get all stakeholders on board with the idea of switching from self-managed to managed travel, especially when it comes down to cost. In these situations, it's important to measure the value and benefits of a travel management company and how much return on investment is generated to make the switch worthwhile for your business.
In this blog, we list the benefits of partnering with a sport specialist travel management company and how they deliver cost savings.
Global buyer power for better supplier negotiations
Cheaper fares
A travel management company with global buying power has the scale to achieve maximum savings for clients and partners by providing better discounts on flights, hotels and rail with travel suppliers all around the world. Corporate Travel Management's (CTM's) global network allows our clients and partners to enjoy the consistency of service supported by compatible systems and processes in every market they travel in for maximum savings, efficiency and compliance.
Inclusions and add-ons
Fruitful business relationships with suppliers allow TMCs to negotiate tailored inclusions on your behalf, resulting in value-for-money business travel. The CTM Global Hotel Programme provides clients with access to exclusively negotiated corporate room rates and a wide range of value-added experiences at more than 45,000 properties in over 170 countries around the globe.
Better insights for more informed decision making
Advanced data and reporting
Travel data tools can be used to visualise and dissect complex data providing a holistic view of your travel programme's performance online at any time, giving you a robust breakdown of where costs are significant and where you can improve. With CTM's SMART Data, you can also use hypothetical data inputs to visualise how changes to your programme could optimise costs and savings in the future.
Professional training sessions
After completing an in-depth review of your travel programme, TMCs often provide training sessions for those co-ordinating travel to encourage more efficient and cost-effective booking behaviours. Through education programmes and follow-up sessions, those booking travel feel empowered to make better decisions.
Technology to drive savings
Online Booking Tool
Access and compare your preferred supplier deals alongside negotiated rates and last-minute inventory in line with your company travel policy.  CTM's proprietary technology framework delivers unique product customisation for clients significantly increasing the speed and cost savings potential for our online booking solutions.
Fare forecasting
CTM's fare forecasting technology shows future projections to see when the most cost-effective day to travel is with up-to-date flight information for a specific route or destination. Those co-ordinating travel can choose the cheapest time to travel without having to switch between different searches and browsers.
Eager to find out more about sport travel management benefits?
Contact our team to discuss your travel needs.